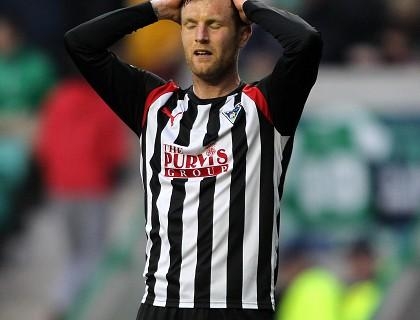 Donnelly at the double

Ryan Donnelly scored twice for Airdrie as they brushed aside Dunfermline in a 3-1 win.

The visitors dominated in the opening stages of the match and it was not long before they found themselves in front. Donnelly found the bottom corner of Paul Gallacher's net from 10 yards out to give his side the lead in the fourth minute after good work from John Boyle.

Dunfermline levelled things up nine minutes later when Ryan Wallace beat Airdrie stopper Grant Adam from close range.

Airdrie took the lead again in the 59th minute when Donnelly found the bottom corner of the net from the edge of the penalty area.

The Diamonds secured all three points when Paul Di Giacomo scored from the penalty spot in the 83rd minute after Callum Morris had brought down Jamie Bain in the area.

Source: PA
Source: PA