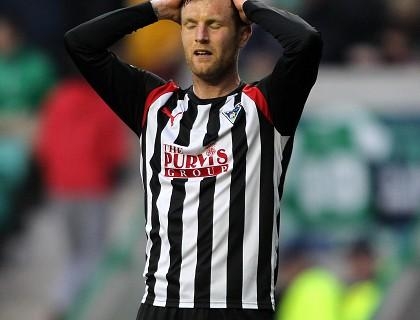 Falkingham blow for Dunfermline

Dunfermline midfielder Josh Falkingham will miss out on their promotion tussle with leaders Morton after he picked up an ankle injury in last Saturday's 1-0 defeat from Falkirk.

Falkingham joins Stephen Jordan (thigh) and Shaun Byrne (ankle) on the side-lines however Andy Barrowman, Chris Kane and Andy Geggan have been declared fit enough to face the Greenock side.

East End Park assistant manager Gerry McCabe said: "We know that this would be a terrific game to win as it would put us right back into the title chase. We have lost Josh but having the other players back makes us stronger overall.

"Morton have several players who picked up great experience winning the league with us a couple of years ago and that makes them very dangerous opponents."

Morton manager Allan Moore is delaying naming his team as defenders Mark McLaughlin and Craig Reid are doubts.

McLaughlin is over the groin injury that kept him out of the league leaders' game against Partick Thistle last Saturday but he has been floored by illness this week and Reid is continuing to battle a knee problem.

Archie Campbell and broken leg victim Steven Stirling are the only definite absentees.

Moore said: "This is a crucial game for both clubs as if we win it we move 13 points clear, whereas they get right back into things if they win and the gap goes to seven.

"We are on a decent run just now and we will attack Dunfermline to keep that run going."

Source: PA
Source: PA