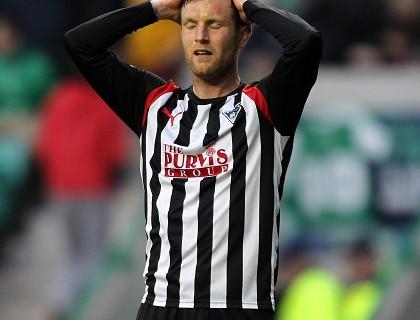 Pars poised for triple boost

Things are looking better on the pitch for financially-troubled Dunfermline with three players set to return to the squad against Dumbarton.

Josh Falkingham and Andrew Barrowman are fit again after injury while Chris Kane looks set to recover from an ankle knock.

However, defender Callum Morris is a doubt due to a hamstring strain that saw him miss training on Friday morning.

Ahead of the game, Pars assistant manager Gerry McCabe said: "Our future is not really any clearer than it was a week ago.

"The players put on a very spirited performance to get a point last weekend and that was a great reward for the terrific backing they received from our fans.

"I am sure both the players and supporters will do the same this week and we will need to as Dumbarton have certainly improved under Ian Murray."

Jim Lister will replace Stuart Urquhart in the Dumbarton squad.

Striker Lister comes back into the reckoning after suspension while Rangers defender Urquhart has returned to Ibrox following the end of his loan spell.

Dumbarton boss Ian Murray knows his side could be facing a motivated home crowd as the Pars face up to a massive financial battle to see out the season.

He said: "I am obviously hoping that a big club like Dunfermline survive, however it has nothing really to do with us.

"It could be an emotional day but we have to go out and look to win the game.

"They have good players but we need to get back on track with a win."

Source: PA
Source: PA