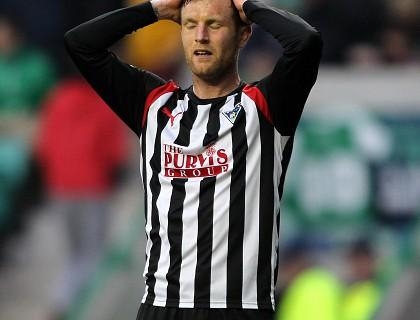 Pars wait on McMillan

Table-topping Dunfermline are hoping Jordan McMillan will be able to face Airdrie after returning to training on Friday despite the knee injury he picked last weekend at Dumbarton.

The Pars will need to change their midfield as Shaun Byrne is away with the club's youth squad on a training camp in Cyprus, and Josh Falkingham is absent due to a one-game ban.

East End Park assistant manager Gerry McCabe said: "It's great that we got back to the top so soon after going five points behind, but that shows you how quickly things can change in this division.

"We have won our last two games and kept clean sheets and can go into this one looking to build on that."

Airdrie have serious selection problems as Grant Evans is suspended and nine team-mates have been ruled out through injury or illness.

Kenny Arthur, David Lilley, Gavin Griffin, Sean Lynch, Alan Cook, Nathan Blockley, Josh Watt, Scott Sally and John Boyle will all be absent, while manager Jimmy Boyle's options have been reduced further through the departure of Liam Buchanan at the end of his short-term deal.

John Boyle, Gregor Buchanan, Jamie Barclay and Paul Di Giacomo have all shaken off injuries and illness to be included.

Boyle said: "We will promote players from our youth squad and I'm sure they will go out and give a good account of themselves.

"It may be a backs-to-the-wall performance, but they will give it everything."



Source: PA
Source: PA