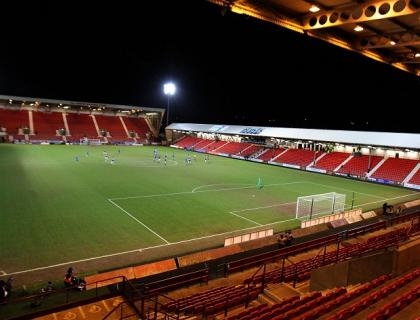 The club, which had been in administration since March, has struck a Company Voluntary Arrangement (CVA) to finally end months of uncertainty.
Gavin Masterton, the club's former owner, abstained from the CVA vote, effectively giving up his claim to around £8.5million owed to him and his companies.
However, the agreement means that players and staff that are due salary payments dating back to last year will be paid in full.
The agreement paves the way for supporters' group Pars United - which has funded the CVA - to press ahead with plans to buy the club.
Former Pars player and boss Jim Leishman - who helped front the supporters' bid - said: "This is a fantastic day. Up until yesterday we were still having meetings discussing what might happen if the CVA did not go through.
"It's through now and there is nothing standing in our way now. Now we have got to make sure we have got sustainability and to ensure we can survive going forward."
News that a CVA had been agreed was greeted with a cheer when supporters waiting outside East End Park were told the news.
Dunfermline were forced to enter administration in a bid to stave off a winding-up order launched after they failed to pay a ?134,000 tax bill.
Matters were complicated by the fact the club's stadium was owned by another company - East End Park ltd - which was also placed into administration after a ?12million bank loan was called in.
Source: PA
Source: PA